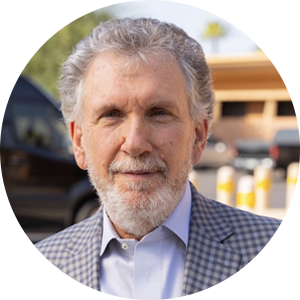 Lou Schwartz
Lou Schwartz - CEO And Founder
Lou Schwartz has served as Chief Executive Officer for nonprofit and for-profit organizations, driving profitable growth in new markets and in challenging customer markets. He has created innovative business partnerships with Fortune 500 companies. As a lifetime nonprofit board executive, Lou brings business knowledge to the nonprofit sector with business models capable of providing sustainable and growing social returns. He is a graduate of the University of Pittsburgh and has acquired numerous academic and professional certificates.
Gen. Jerry Holmes
National Service / Military Advisor
Jerry Holmes, Major General, U.S. Air Force (Ret.) - National Service / Military Advisor
General Holmes' distinguished career has included commanding the U.S. AWACS Air Control Wing, being Chief of Staff of a European Allied Air Force, induction into the Oklahoma Aviation and Space Hall of Fame, and serving 13 years as Chairman of U.S. Sen. James Inhofe's Veteran Task Force. Oklahoma University's The Jerry Holmes Leadership program for Engineers and Scientists was launched in 2015 in his honor.
LeAnn Boesch
LeAnn Boesch - VP Tactical Programs
LeAnn has over 15 years of experience working in the Defense, Healthcare and Professional Sports industries.  LeAnn co-founded a fund that supported Special Operations personnel in their pursuit to remain on active duty after injury. She personally coordinated care for more than 2500 service members who achieved a 95% return to duty rate. She has spent much of her career developing unique and customized human performance solutions for active military members, OGA and NATO allies. Being the spouse of a former Special Operations Operator, she has a true understanding of the needs of the community. She is a graduate of the United States Sports Academy with a Master's Degree in Sports Science.
Wendy Nelder
Wendy Nelder - Vice President And General Counsel
Wendy Nelder has created, advised and participated in numerous non-profits, boards and commissions and served as a Deputy City Attorney in San Francisco, Deputy House Counsel for the Shriners Hospitals for Crippled Children; as a member of the San Francisco Community College Foundation; and as a Member of the Sixth Army Advisory Board and the Salvation Army Advisory Board. She has was elected to three terms on the San Francisco Board of Supervisors and having received the highest number of votes cast served as the President of that Board. In 1981, she wrote San Francisco's 'Non-Smokers' Rights' Law, the first of its kind, which became the cornerstone of a world movement.
Joseph Holmes
Joseph Holmes - Chief Operating Officer
Joseph Holmes is a community leader and nonprofit champion. As a senior business professional he has worked with Fortune 500 companies and mid-sized local businesses. Because of his strong operations, financial forecasting, and marketing management background, he has been successful at making start ups profitable and existing businesses grow. Joe graduated from Brigham Young University with a BS in Business Management and was awarded a MBA from Boise State University.
Veronica Winters-Everly
Director, Veronica's Initiative
Veronica Winters-Everly - Director Of Hope, Lead Spokesperson For Veronica's Initiative
Veronica has enjoyed a successful career in healthcare, creative services and technology. Her own experience of domestic violence and sexual abuse, and the tragic loss of her daughter to suicide and the loss of her son to an opioid overdose has led her on a journey of triumph over adversity. Today, Veronica is dedicating her life to make the revolutionary solution of brain technology that saved her life available to woman survivors everywhere.